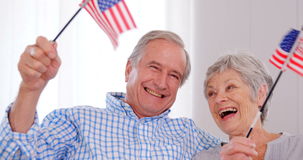 The Cambridge Dictionary defines independence as "the ability to live your life without being helped or influenced by other people". July is the month that we Americans celebrate our independence. At Golden Bridges, we constantly seek to help our clients maintain their independence. How? you might ask.
Downsizing
Not everybody needs to live in a three bedroom house, especially when they have become "empty nesters". We can help clients retain their financial independence for a longer period by moving them to a less expensive home or condo.
Aging in Place
Often clients don't really need to move, but in order to maintain their independence and remain at home they may need to re position things in the home.
* Kitchen items can be placed within convenient reach – between the shoulders and the hips
*A bedroom might need to be moved to the main level of the home
*Bathroom items can be hung on hooks or placed in shelving within easy reach and view
Decluttering
Maintaining independent mobility is important as we age. Assuring that the home is safe for someone who has lost mobility (and maybe needs a walker or wheelchair to move around) can be achieved by decluttering and opening up new pathways for daily living activities.
Are you dazed by the enormity of these tasks? That's where we can help. We provide solutions for those in transition. That includes those transitioning their level of independence. When we do consultations with potential clients, the first question we ask is "What is your goal?" In so many instances, the reply includes maintaining independence. And whether that is physical, emotional, or simply the opportunity to make independent decisions about the future, we are here to help.
Susan Scholz, Partner
Golden Bridges